Athletics 5-8
Upcoming Games
Check out the sports calendar here for upcoming middle school sporting events.
Mission Statement:
We support the ideals of good sportsmanship, Christian values, ethical behavior, and good citizenship. These ideals apply equally to all McDonell High School activities. In perception and practice, good sportsmanship shall be defined as those qualities of behavior which are characterized by respect and Christian concern for others.
Expectations of Fans:
• Realize attendance at an athletic event is a privilege and not a license to verbally assault others or be generally obnoxious.
• Respect decisions made by contest officials.
• Be an exemplary role model by positively supporting both teams.
• BE A FAN ... NOT A FANATIC!
Examples of Acceptable Behavior:
• Applause during introduction of players, coaches, and officials
• Accept all decisions of officials
• Handshakes between participants and coaches at the end of a contest, regardless of outcome
• Treat competition as a game, not a war
• Coaches/players search out opponents to recognize them for outstanding performance or coaching
• Applause at the end of a contest for performances of all participants
• Everyone showing concern for injured participants, regardless of team
• Encourage surrounding people to display only sportsmanlike conduct
Unacceptable Conduct/Actions:
• Disrespectful, harassing, taunting, or degrading cheers or gestures.
• Use of profantiy or inappropriate displays of anger
• Laughing or taunting to distract an opponent
• Booing, criticizing, heckling, or displaying anger at officials' calls
• Yelling or waving arms during an opponent's free-throws
Cloverbelt Conference Prohibitions:
• All types of noisemakers, including horns, cow bells, megaphones except for cheerleaders
• Paper confetti and balloons
• Laser pointers
• Banners with offensive language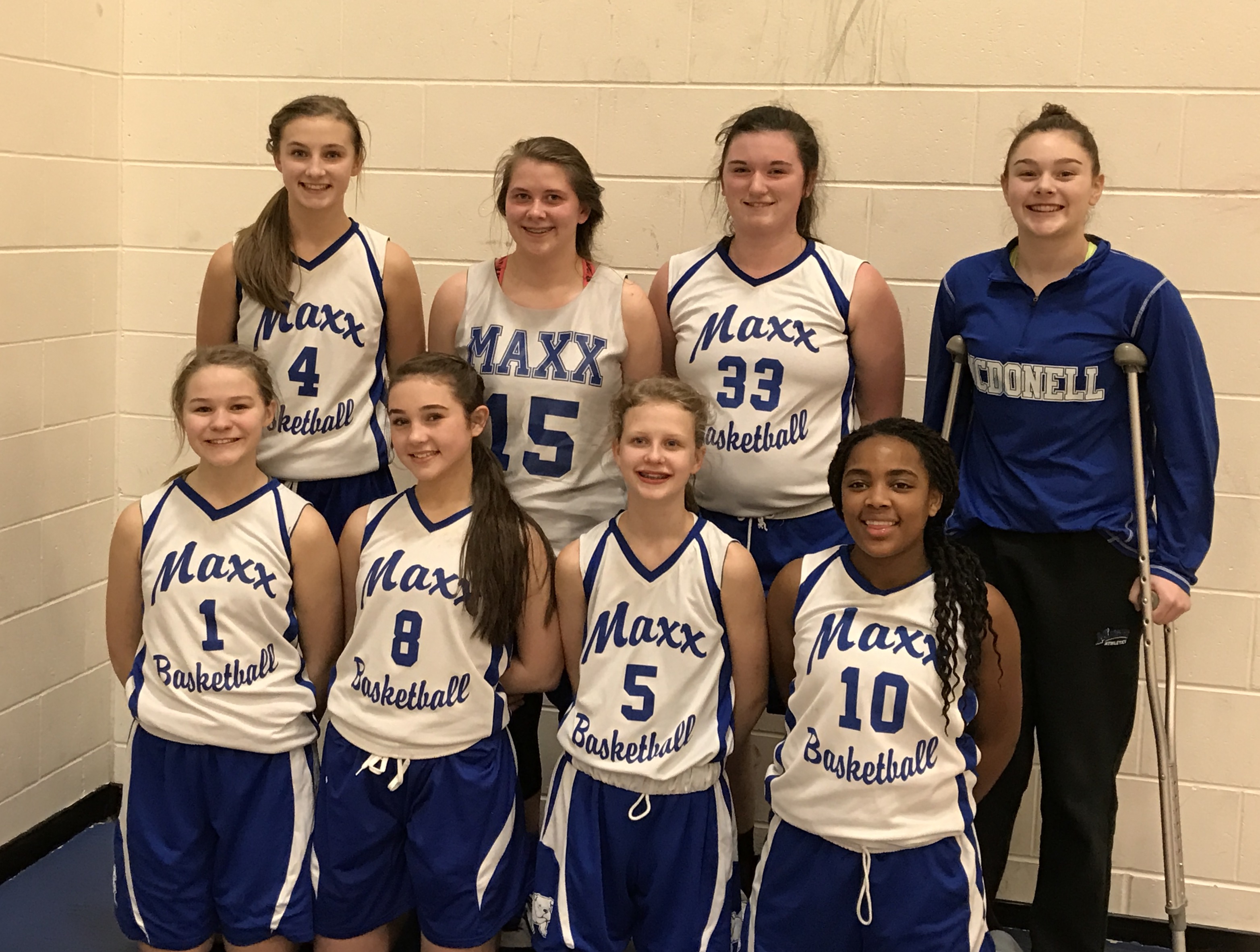 The Notre Dame 8th grade girls basketball team placed 1st at the 24th annual Brains and Brawn Tournament hosted by the Diocese of La Crosse. They defeated Wisconsin Rapids Assumption, Wausau Newman and Eau Claire Regis in tournament action. They then faced Durand Assumption for the championship which they won 40-17. Congratulations to the girls and to their coaches, Reggie Geissler and Molly Craker.
2018-19 Registration
Registration for 18-19 athletics is open. Cost for the entire school year is $75. Pay after July 1 in Central Office or during Welcome Back Week. Forms
available online.