Alumni
Welcome Alumni!
The McDonell Alumni Association (MAA) has over 4,000 active graduates who live across the nation and around the world. As an alum you are part of one of the most loyal, successful, and generous alumni groups in the country. There are many ways to stay connected, including:
Attend an Alumni Event
Volunteer at an alumni event
Nominate a fellow alum to serve on the McDonell Alumni Association Governing Board or our Hall of Fame committee.
Read the latest news on our alumni magazine, the Mack Messenger.
Please contact us anytime with your feedback, suggestions, and questions. We love hearing from you!
Stay in touch!
Nick Martell '05
President, McDonell Alumni Association
Libby Leinenkugel '94
Director of Advancement
Email
Update your contact information
The mission of the McDonell Alumni Association is to honor the tradition of our Catholic education, promote the future growth of our alumni, celebrate our alma mater, and remain connected with MACS graduates and supporters of all ages.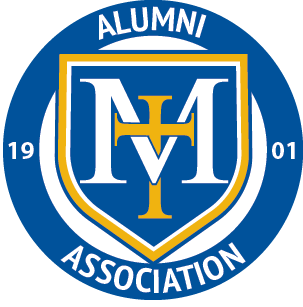 OFFICERS
Nick Martell '05
President

Kari Stepp '00
Vice President
Tony Thornton '87
Treasurer
Rolly Enderes '96
Mary Beth Pfeifer '87
Chris Eckes '09