Mack Chat Podcast
Eau Claire Hometown Radio produces the 30-minute podcast for MACS, featuring a wide variety of guests with ties to the MACS community.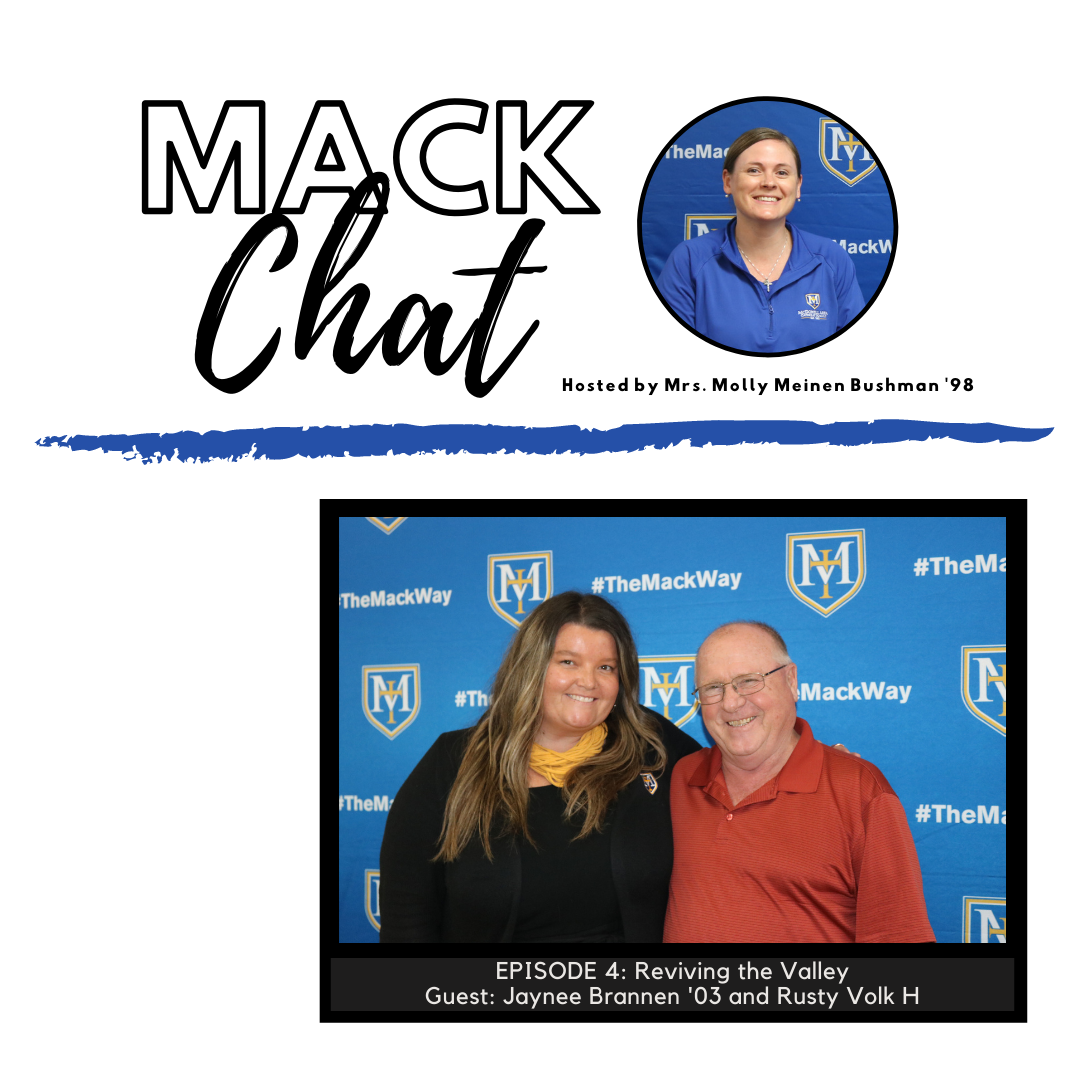 EPISODE 5: State Fair and Fundraising
Listen in as Rusty Volk 'H13, executive director of the Northern Wisconsin State Fairgrounds and Jaynee (Armstrong) Brannen '03, MACS Director of Advancement, talk about their plans to 'Revive the Valley' this summer with MACS Celebrates 140 years on June 12 and the return of the Northern Wisconsin State Fair. The duo also share how their faith has played a role in their work and MACS living out its commitment to community building and inviting people to share in our mission.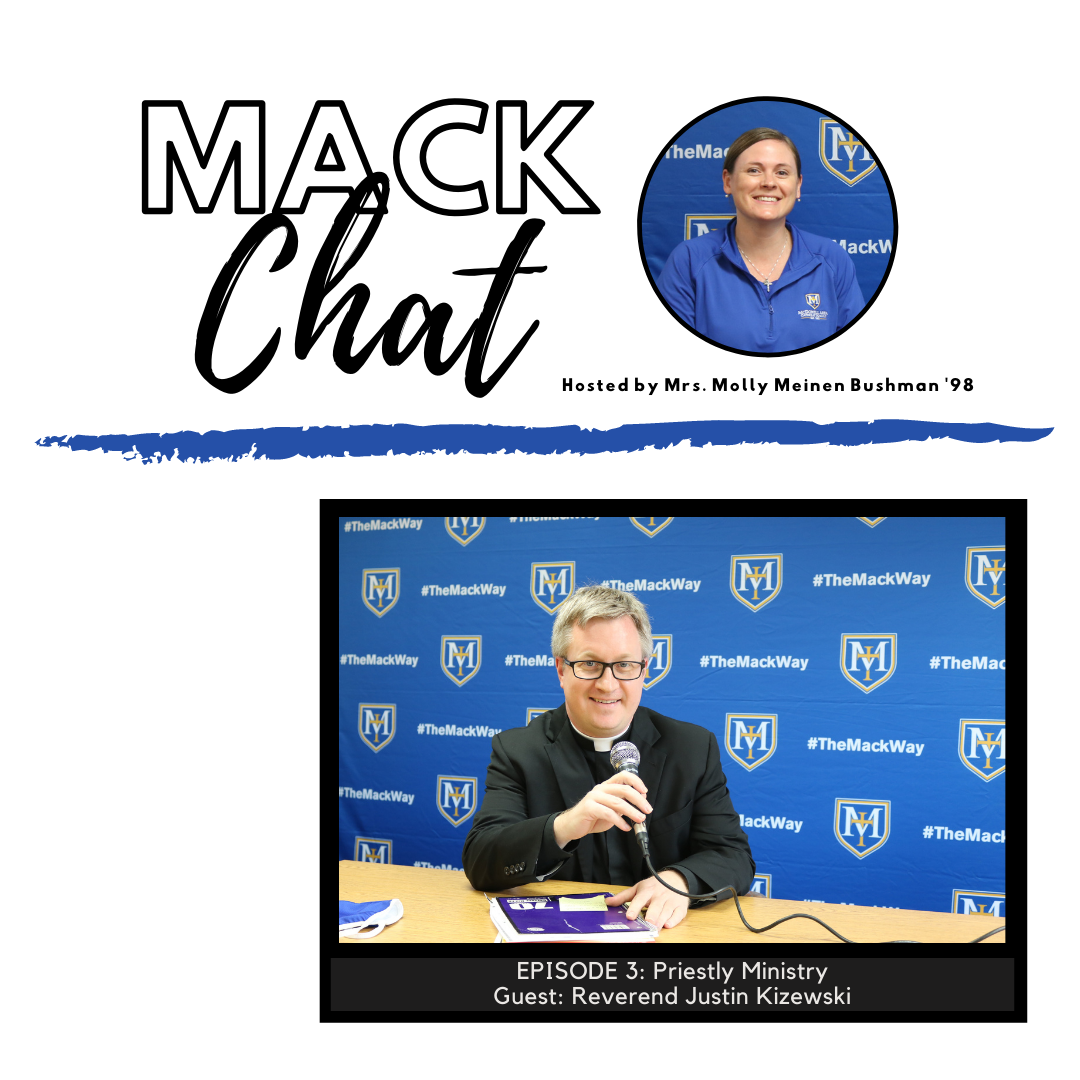 EPISODE 4: Priestly Ministry
May 14, 2021
Molly talks with Fr. Justin Kizewski, a past chaplain and Dean for MACS, about why we need priests in Catholic schools, the truth found in Jesus Christ, and the newly formed ministry Chippewa GRACE, a faith-filled response to the trauma of clergy abuse. As Fr. Kizewski prepares for his next chapter teaching in Milwaukee, he reflects on his years in ministry in Chippewa Falls.
---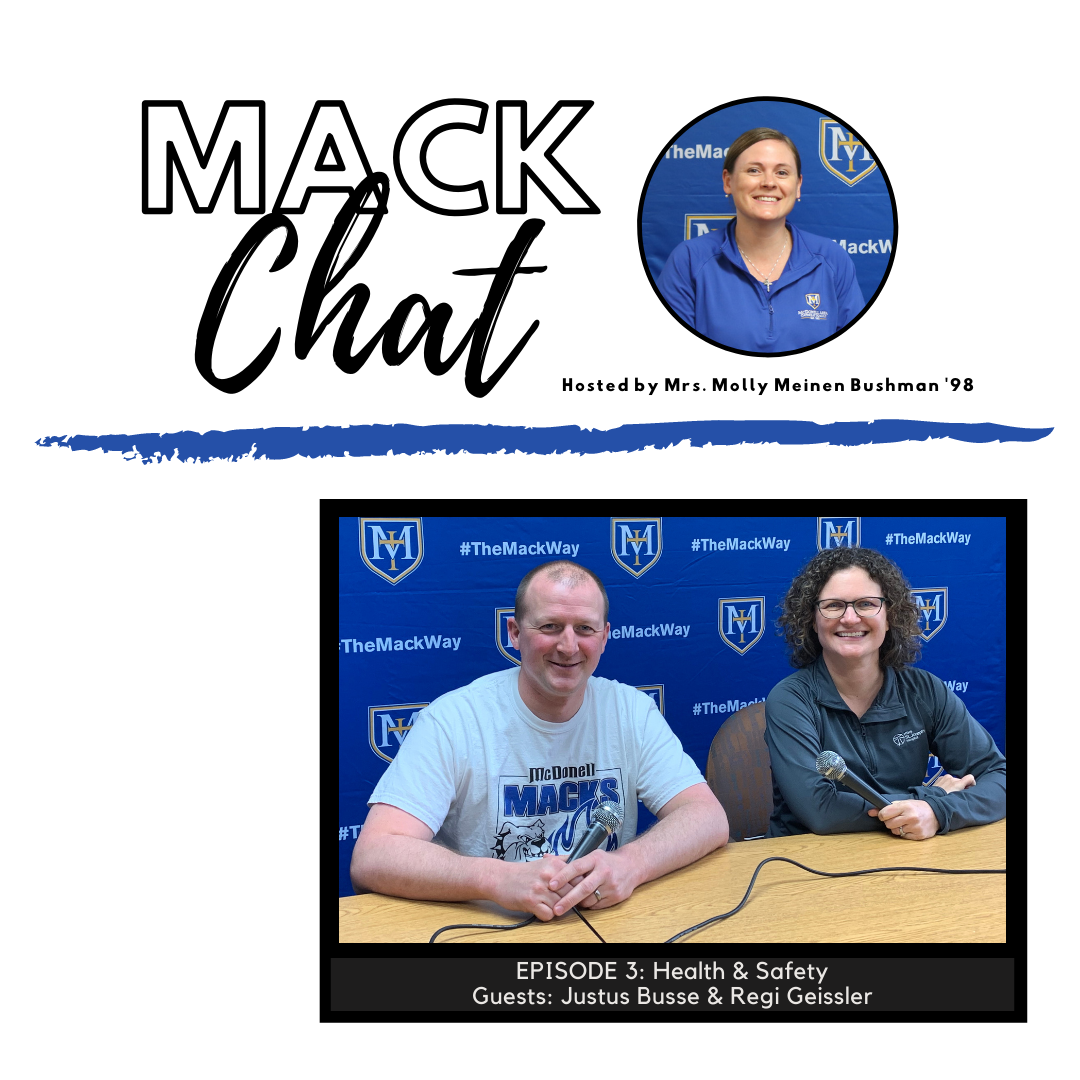 EPISODE 3: Health and Safety

April 13, 2021
Guests Fire and EMS Lieutenant Mr. Justus Busse and Mrs. Regi Geissler, RN, parent volunteers, chat about their passion for safety and protection of the students at MACS. Regi and Justus share their insights on the development of emergency procedures, staff training, building security, the MACS Pandemic Committee and their hope for the future.
---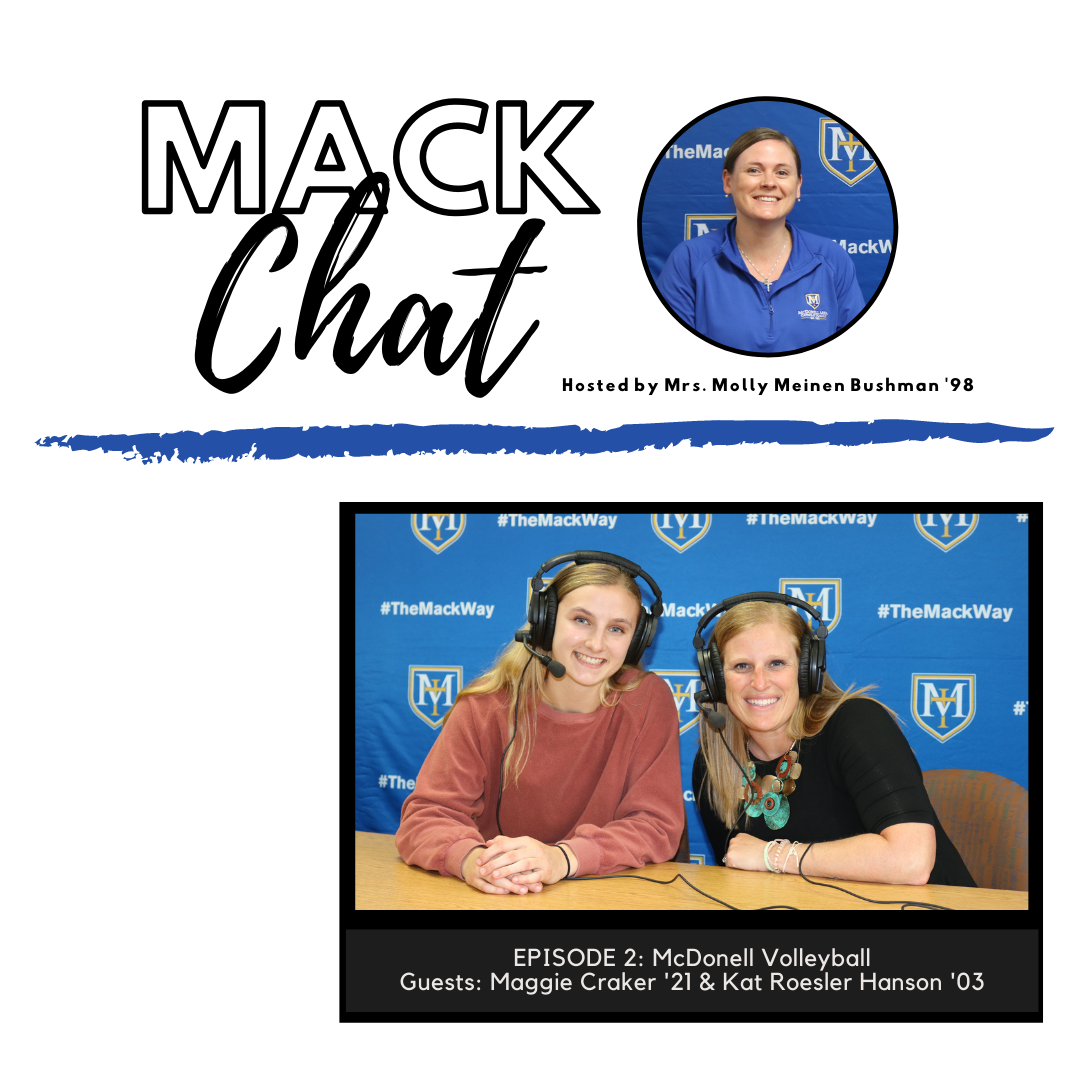 EPISODE 2: McDonell Volleyball
April 9, 2021
Guests Mrs. Kat Roesler Hanson '03, varsity volleyball head coach for the McDonell Central Catholic High School Macks and Ms. Maggie Craker '21, a standout student athlete chat about living the Mack Way through faith, family, tradition. Maggie and Kat share how to be successful on and off the court while trusting in God through the ups and downs.
---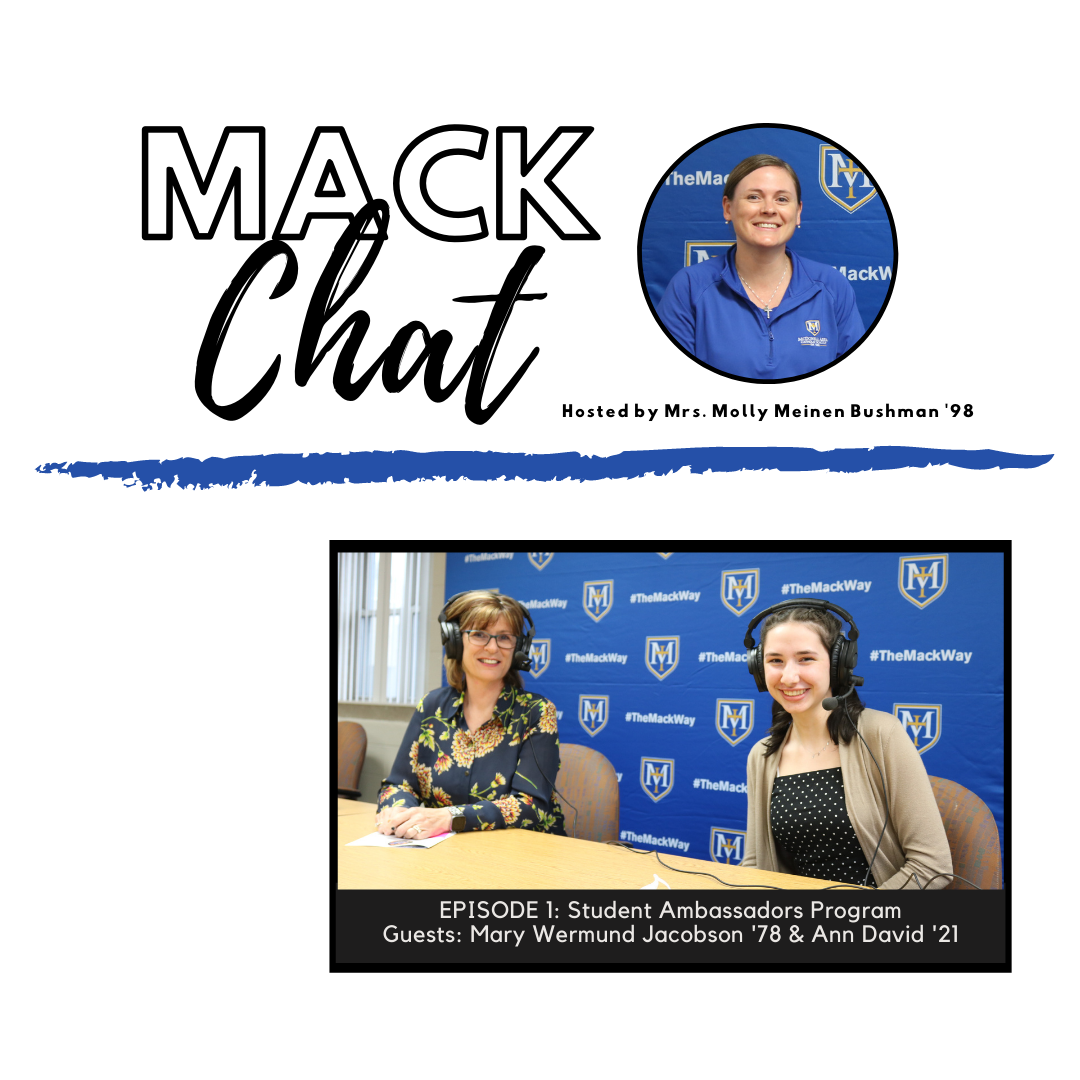 EPISODE 1 Student Ambassadors

March 26, 2021
Guests Mrs. Mary Jacobson, student ambassador program coordinator, and Ms. Ann David '21, a distinguished senior student with a record of servant leadership through the ambassador program. Expect to be inspired and entertained, while getting to know more about this amazing program and two outstanding women that are living The Mack Way!

You can find more information on this link for MACS Student Ambassador Program.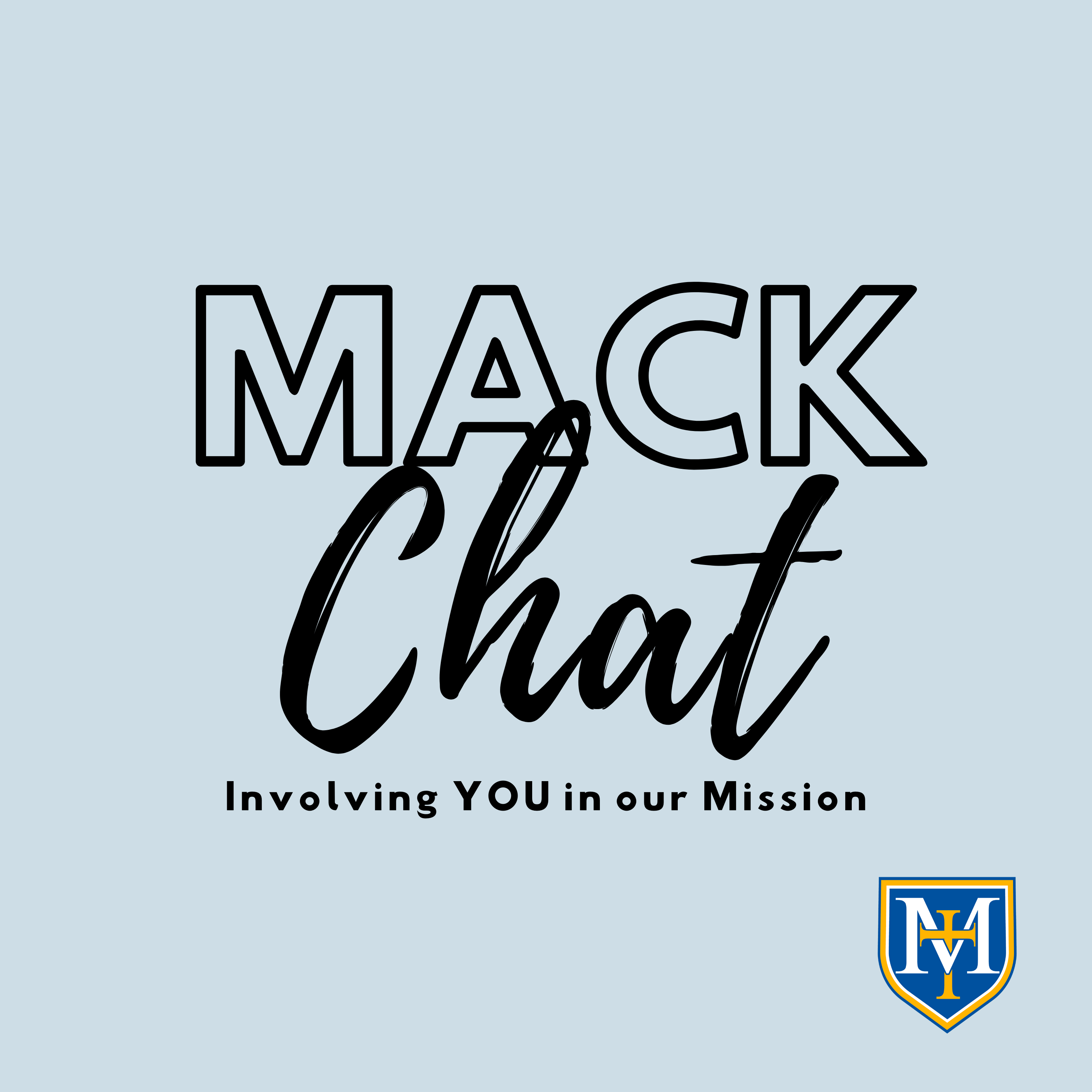 Why Mack Chat?
We chose the name Mack Chat to reflect "The Mack Way" as well as the informal nature of the conversations, i.e. chats.

The Mack Way refers to the culture of our schools, which projects the light of Christ and aligns to our core values: faith, honor, academic excellence, healthy living, community, and servant leadership.
Involving YOU in our Mission