Football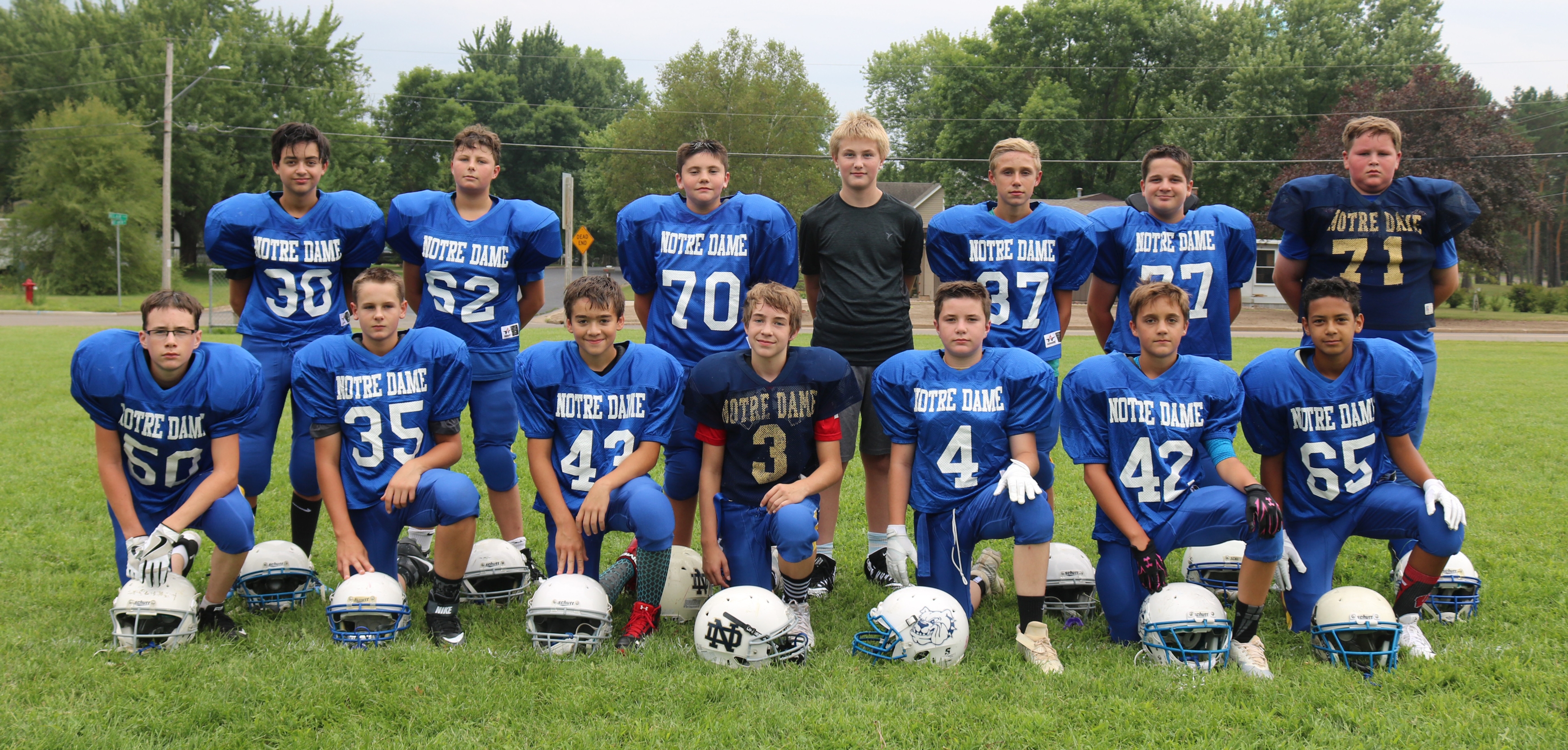 Students in grades 7 & 8 are eligible to participate in Macks football. The season begins in August and goes through October. Students interested in participating in NDAA (Notre Dame Athletic Association) sports, should complete and return required athletic registration paperwork and physical paperwork to the McDonell High School Athletic Office. All forms must be on file BEFORE practice may begin.
Students in grades 5 and 6 options
Flag Football
Macks Flag Football coaches are Joe Rubenzer and Ryan Stelter.
This program is through the Eau Claire Parks and Rec Department. The cost is $70.00 per child. This includes a Jersey and 10 games not including a post season tournament. All games are played at Carson Park on the UWEC field. It is a 7 on 7 league. All games are on Tuesday nights with one or two on Sunday night. We would play one game per week beginning at the end of August and running through the first week in November.

We will practice twice a week at McDonell High School. Sign up the middle of July to play.
Tackle Football
Contact the Chippewa Falls Youth Football league to sign up your child.