Volunteer
McDonell Area Catholic Schools encourage you to dedicate some time this year to our schools and our students.
Why is volunteering so important?
All of our families are asked to give the gift of their time and talents by volunteering a minimum of 30 hours per school year. Volunteers spend quality time with other parents and staff at our fundraising events. This promotes the strong sense of family that we have here at MACS. We know each other and our children – we are connected.

Volunteer time = $$ for our schools. Many grant applications for free money requires information on how many hours our parents give back to the schools.
Please give the gift of your volunteer time and to use SignUpGenius. Please document any miscellaneous hours (like library, chaperoning, etc.) you donated using the Volunteer Hours Form available below. Have it signed by the teacher or school secretary.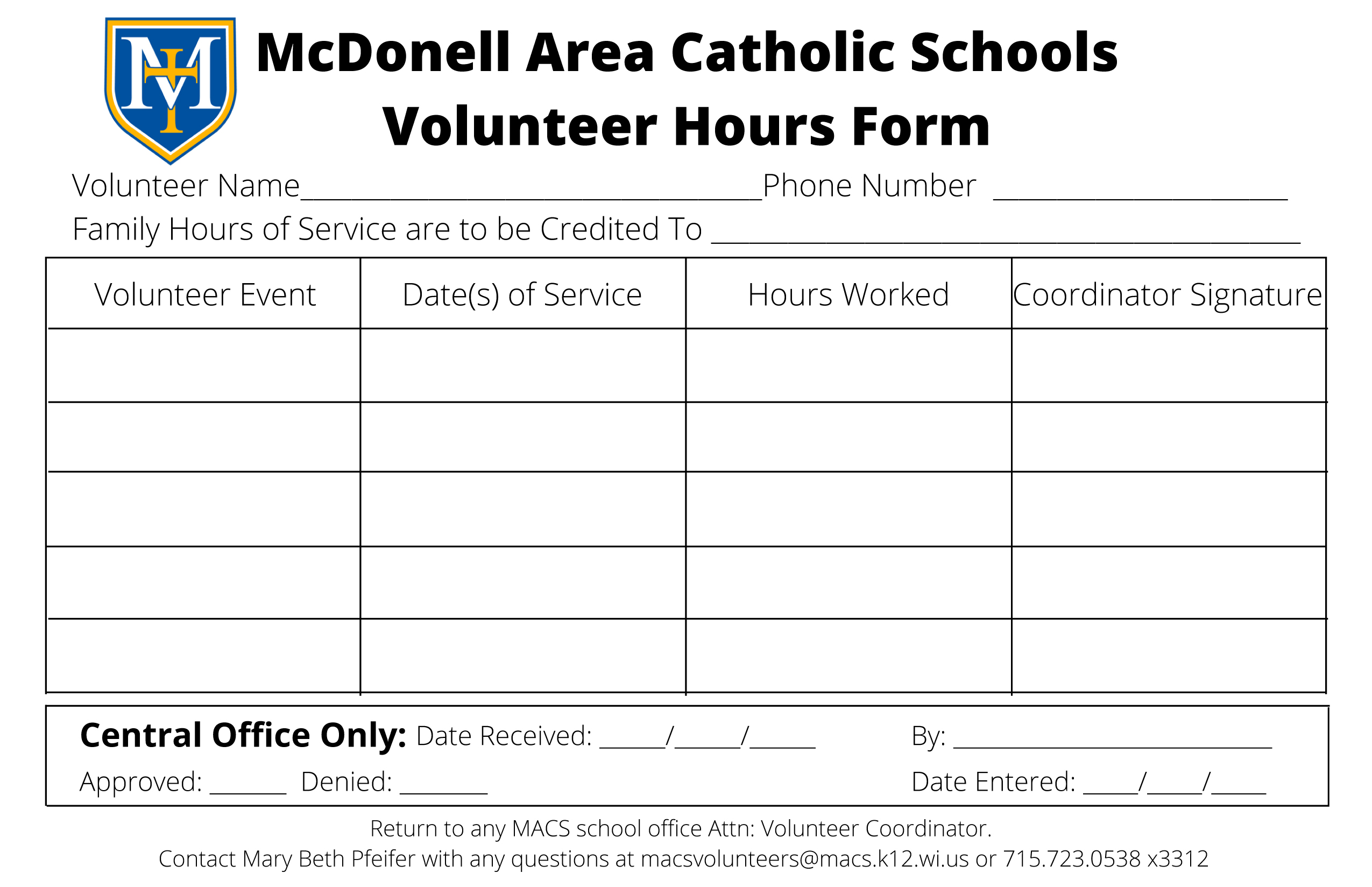 Volunteer Hours Form Printable
How do I set up a volunteer sign up if I am an event organizer?
Please contact our Volunteer Coordinator, Mary Beth Pfeifer at EMAIL. She will be able to set up a volunteer event for you on our SignUpGenius account.
Thank you for your gifts and for choosing Catholic education for your family.
SignUpGenius
Mardi Gras
Scrip/Central Office
Holy Ghost Librarian
Snow Flake Dance

Questions?
Email
Mary Beth Pfeifer '87
Human Resources & Volunteer Coordinator
715.723.0538

Libby Leinenkugel '94
Director of Advancement
715.723.0538
Clare Nelson
Marketing & Communications Coordinator
715.723.0538
Kathleen Adams
Executive Administrative Assistant & Admissions Coordinator
715.723.0538