MACS COVID-19 Resources
Remember the vaccine does not prevent one from getting it; it lessens the symptoms and recovery time. Just because you have the vaccine does not mean that you are not a carrier. - From Health Care Provider
---
MACS Brick to Click schedule changes for January 25, 2021.

Click here for a printable version.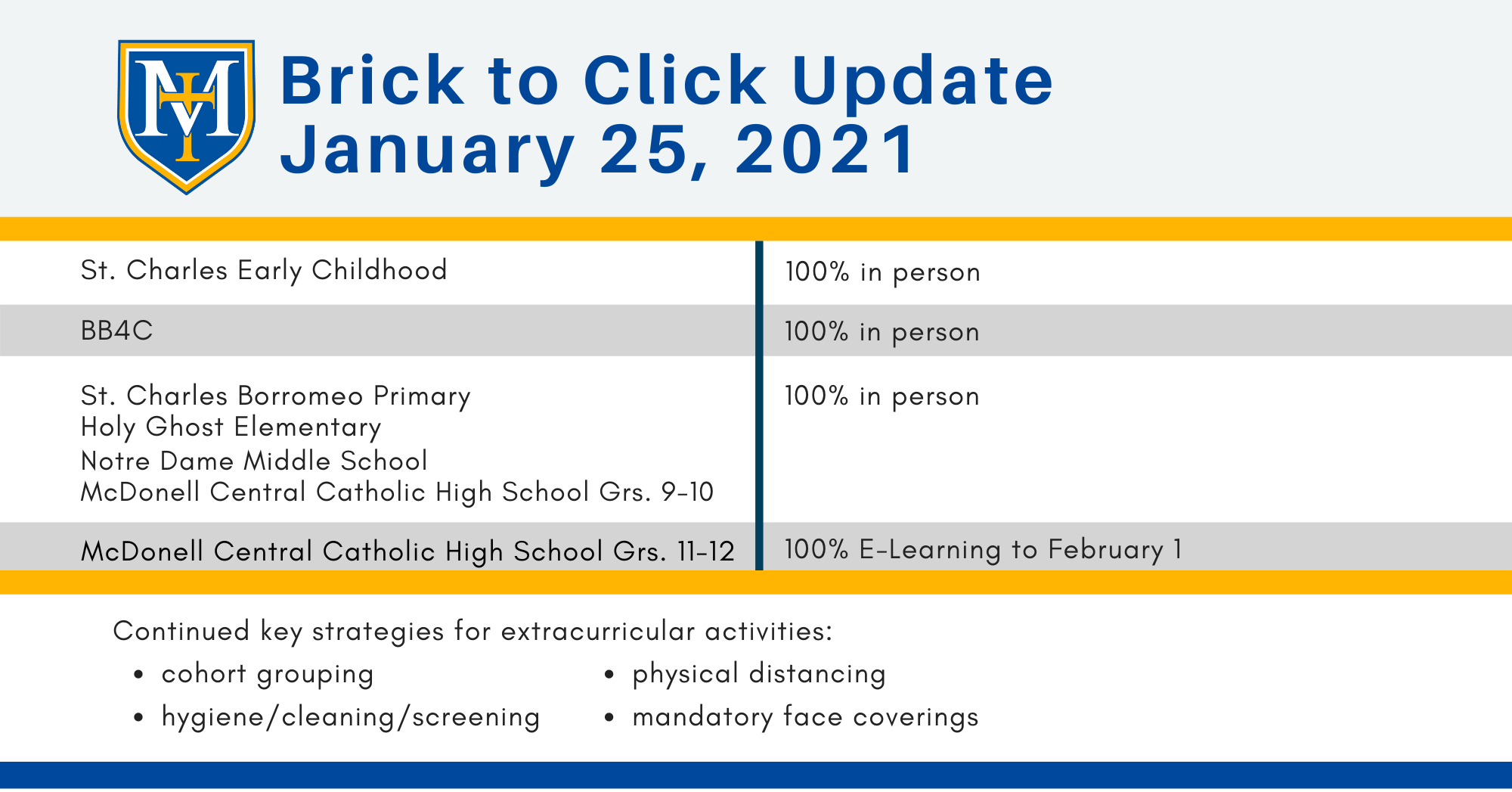 ---
COVID-19 Health Alert #23
Monday, December 7, 2020. WI DHS updated their quarantine recommendations with options to shorten the length of quarantine for close contacts without symptoms. Under these options, the local health department may decide quarantine can end where you see the house icon in the chart.

Printable version of chart for close contacts without symptoms.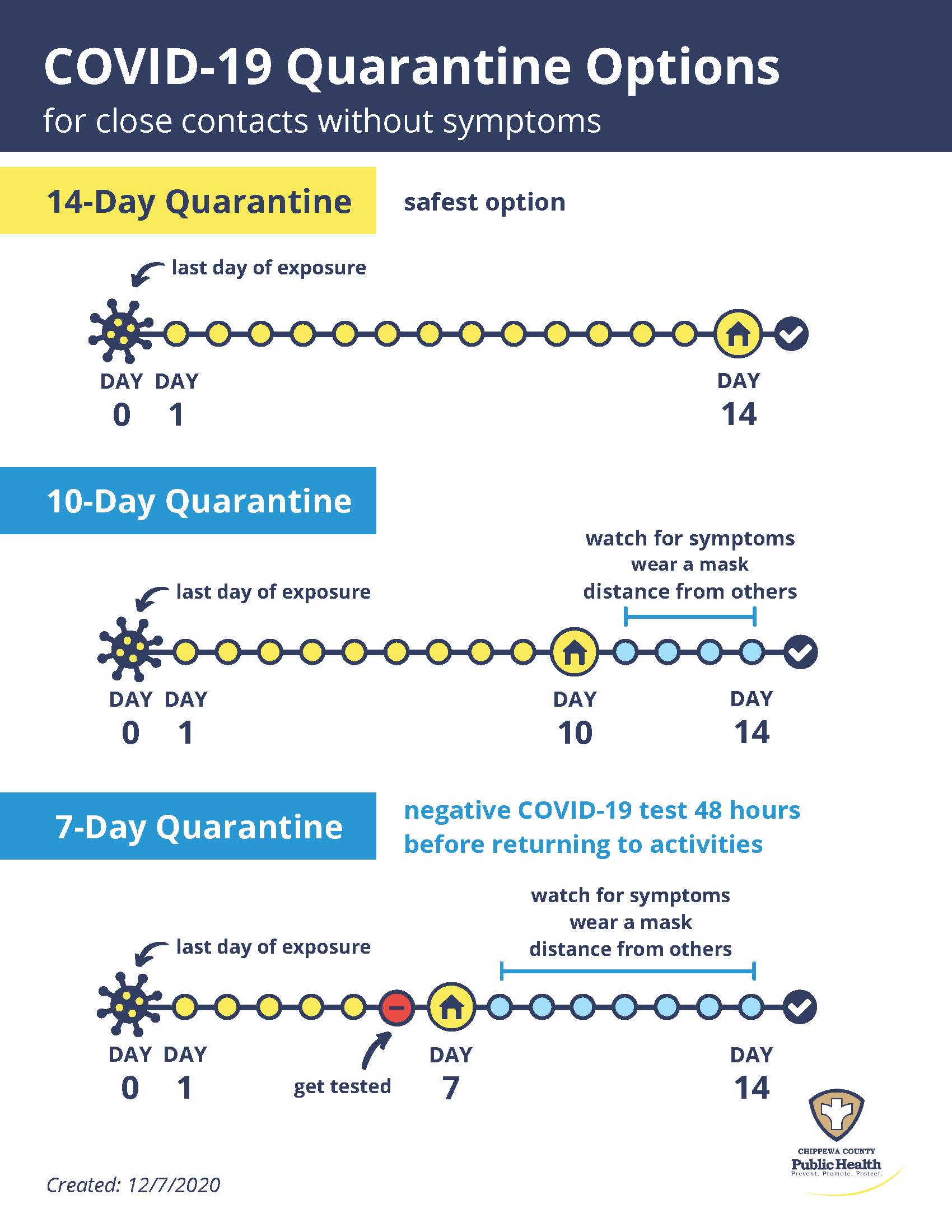 If symptoms develop, self-isolate as soon as possible and contact a healthcare provider or Public Health.
---
November 20, 2020 Governor Evers issues Executive Order #95 declaring a state of emergency and public Health emergency, along with extending Emergency Order #1 face covering until January 19, 2021.
---
Q. When does my child or family member need to stay home when showing symptoms, and when can we return?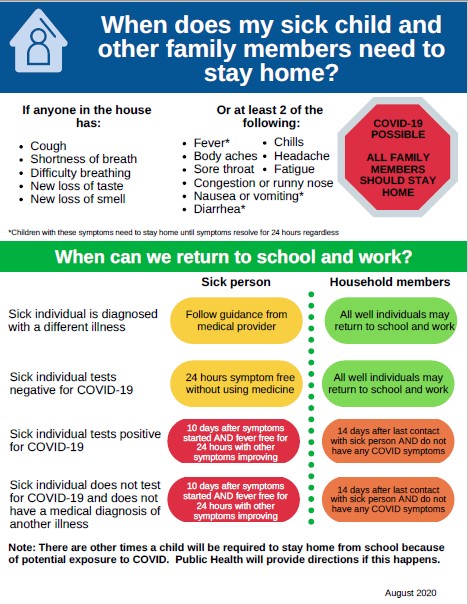 Q. What if someone in my household has the virus?
Printable version (pdf) of chart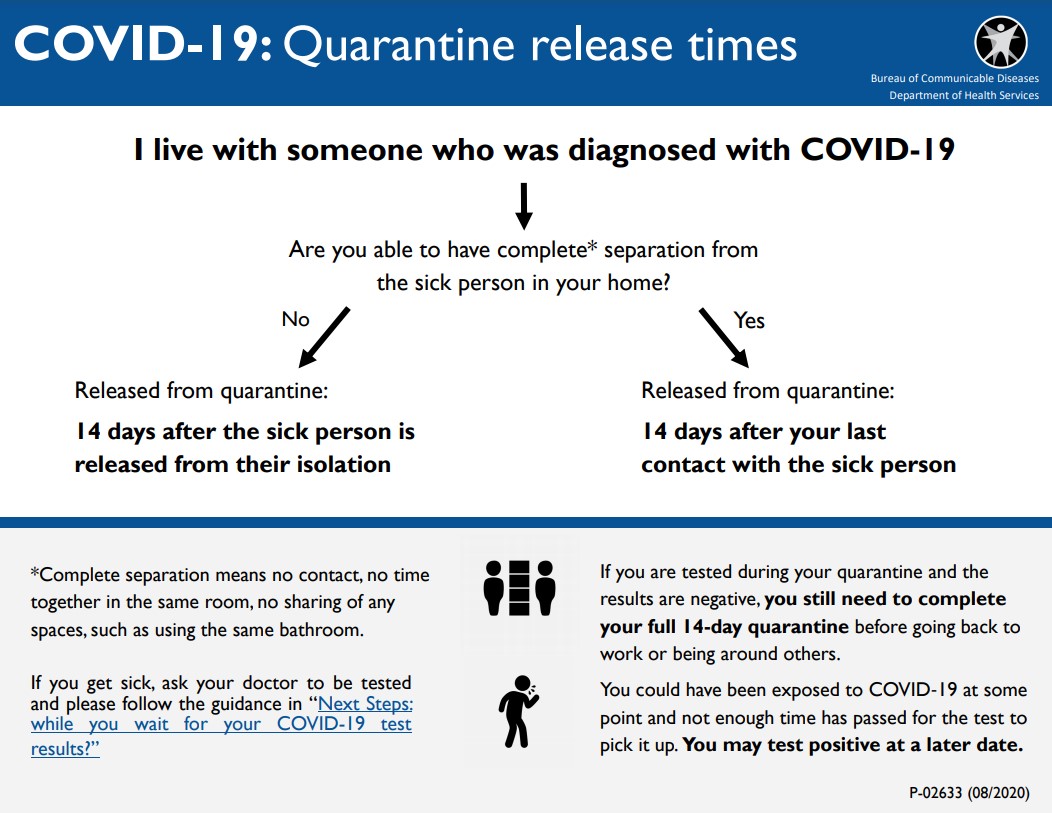 A. Next Steps after exposure to someone with virus. (Three page handout with a monitoring chart. pdf)
Q. Where can we go to get tested for free?
A. COVID-19 testing site (with less invasive nasal swabs) staffed by the Wisconsin National Guard. Through March 10, 2021 FREE. No insurance is needed.
Click here for all information
Mondays & Fridays: 10 AM - 6 PM
Saturdays: 9 AM - 5 PM
Location: Peace Church, 501 E. Filmore Ave, Eau Claire, WI 54701
Anyone with COVID-19 symptoms
Anyone who has had close contact with someone who tested positive (people who have been asked to quarantine)
Parents must be present to consent to testing for people age 5-17.
REGISTER: Register on the day or your test online at https://register.covidconnect.wi.gov/ or register in person when you arrive
---
Q. How important are masks for prevention/protection?
A. Click here for Mayo Clinic research.

MACS Masks for sale
We have available for purchase by clicking on this link:
Adult masks $10 (sizes S/M or L/XL)
Youth Masks $10 (size 7/12)
Child Masks $10 (sizes 4/6)
Lanyard $5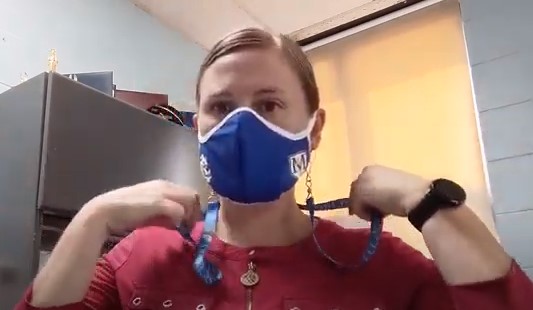 ---
Centers for Disease Control and Prevention
COVID-19: Checklist to Guide Parents, Guardians, and Caregivers
Mental Health
Student: Want to know how to help a friend?

Support a loved one going through a tough time.

Potential Exposure
Symptoms information:

Wisconsin Department of Health Services
Exposure information:
---
As we continue to navigate the challenges of the COVID-19 pandemic, we want you to know we are 100% committed to continuing our mission in mind, body, spirit, and community.
Thank you! To our parents, teachers, staff, and students, we are so thankful for you always. God bless you! May the gifts of the Holy Spirit shower upon you and bear fruit that will last unto eternal life.
Infinite Campus Parent and Student Portal
---
Technology Help Desk
Please contact our IT Department at this email.
---
Faith Resources
MACS K-12 Campus Ministry Google site
Chaplain Father Ethan Hokamp's YouTube Channel

Very Rev. Justin Kizewski's Collar Commentary YouTube Channel
---
Meals Available
Breakfast and lunch meals will be provided for free through the 2020-21 school year. If you would like to pick up a sack breakfast & lunch meal for your child(ren) please contact Director of Food Service Deacon Dan Rider at: EMAIL
Free meal service available (packed lunch and breakfast for the following day) to ALL MACS students ages 3 to 18 years.
For Chippewa Falls Community children.
Sack breakfast and lunch pickup through December 22. Resume January 4, 2021
4:00-6:00 PM Monday-Friday
McDonell Central Catholic High School parking lot - Door 10
K-5 students may have sack breakfast and lunches sent home with child on Tuesdays in December. Contact Deacon Rider EMAIL
---
Food Pantry Locations
Chippewa County Food Pantry times and days revised April 2020 (pdf)
---
Stay Active & Healthy
MackFit Resources Google site for all MACS families and athletes.
Advice to protect your family's health during this pandemic.
If you have any sport specific questions, please contact our Athletic Director Emily Mallek
---
Community Connected
Cloth Masks
HSHS St Joseph's, Sacred Heart Hospitals, and Fire/EMS will accept cloth face masks during the COVID-19 outbreak. If you sew, consider sewing face masks.
These masks will be used in accordance with CDC guidelines.
The following criteria must be followed:
Festival Foods: 2717 Birch St., Eau Claire
Festival Foods: 3007 Mall Dr., Eau Claire
Festival Foods: 2615 N. Clairemont Ave., Eau Claire
Family Fare: 212 E. Bay St., Chippewa Falls
Family Fare: 17158 County Highway J, Chippewa Falls
Chippewa Falls Fire/EMS Station: 1301 Chippewa Crossing Blvd
Food Pantry Locations
Chippewa County Food Pantry times and days as of April 2020 (pdf)
---
Follow MACS on Social Media
Facebook @McDonellAreaCatholicSchools
McDonellAreaCatholicSchools.org
Our prayers continue for the intentions of our MACS community during this challenging time. Join us in praying the rosary at 12:00 noon on Fridays, wherever you are.