Football
In the News
March 27, 2018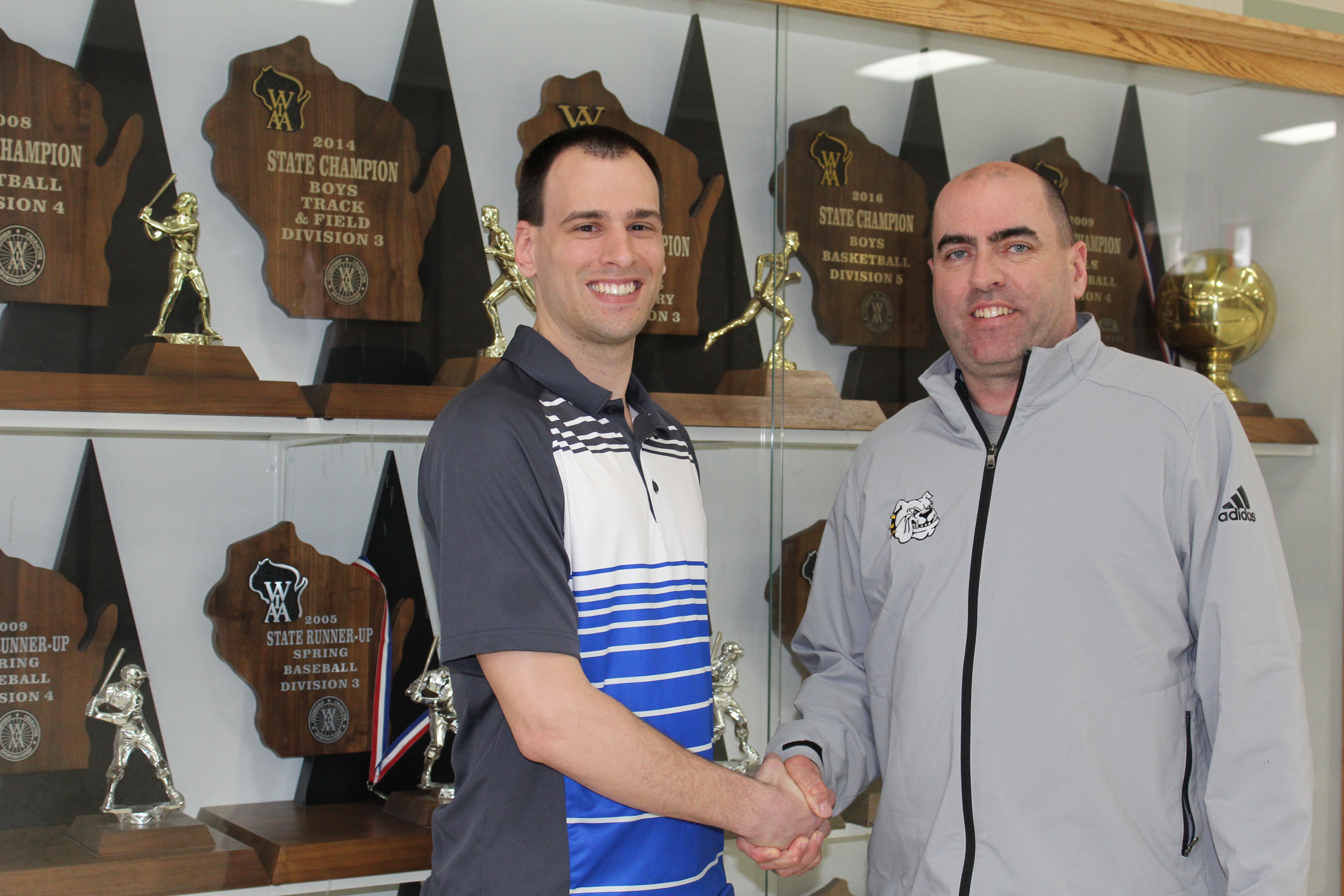 Football returns to McDonell Central Catholic High School
Athletic Director Archie Sherbinow announced today the hiring of Mr. Jason Cox as head football coach for the 2018 season. "I am excited to have Jason lead our team into the future. Coach Cox has been able to build a strong rapport with our students and staff in the year and a half he has been involved at McDonell." Archie went on to say, "His ability to build relationships with the students is exceptional. He has shown a strong desire to work with student athletes, as he has been an assistant in soccer and baseball. His love of football and desire to continually improve will do him well as he leads McDonell into 8-man football."
Cox, who has been a high school English teacher at McDonell since January 2017, graduated from the University of Missouri in 2012 with a degree in journalism. Prior to becoming a teacher, Cox worked as a sports reporter for five years at the Eau Claire Leader-Telegram, where he covered a wide range of high school and college sports.
Cox graduated from Palmyra High School in Palmyra, Missouri, where he played football for four years. He was a two-year varsity starter at defensive back and was named to the Northeast Missouri Class 2 All-District second team as a wide receiver in 2007. He was also a second-team all-state pick in baseball in 2008.
"I'd like to thank Archie Sherbinow and everyone else at McDonell involved in the decision-making process for giving me this opportunity," Cox said. "I'm eager to help revive the program and hope to regenerate excitement about football in the McDonell community. My goal is to have a hard-working team that will represent the school in a classy way."
Cox was an assistant coach for the McDonell/Regis boys soccer team that went to the state tournament in the fall. He is currently an assistant coach for the McDonell baseball team.
McDonell will play 8-man football this season and begins practice in August.


Jason Cox
715.723.4777
Email