International Students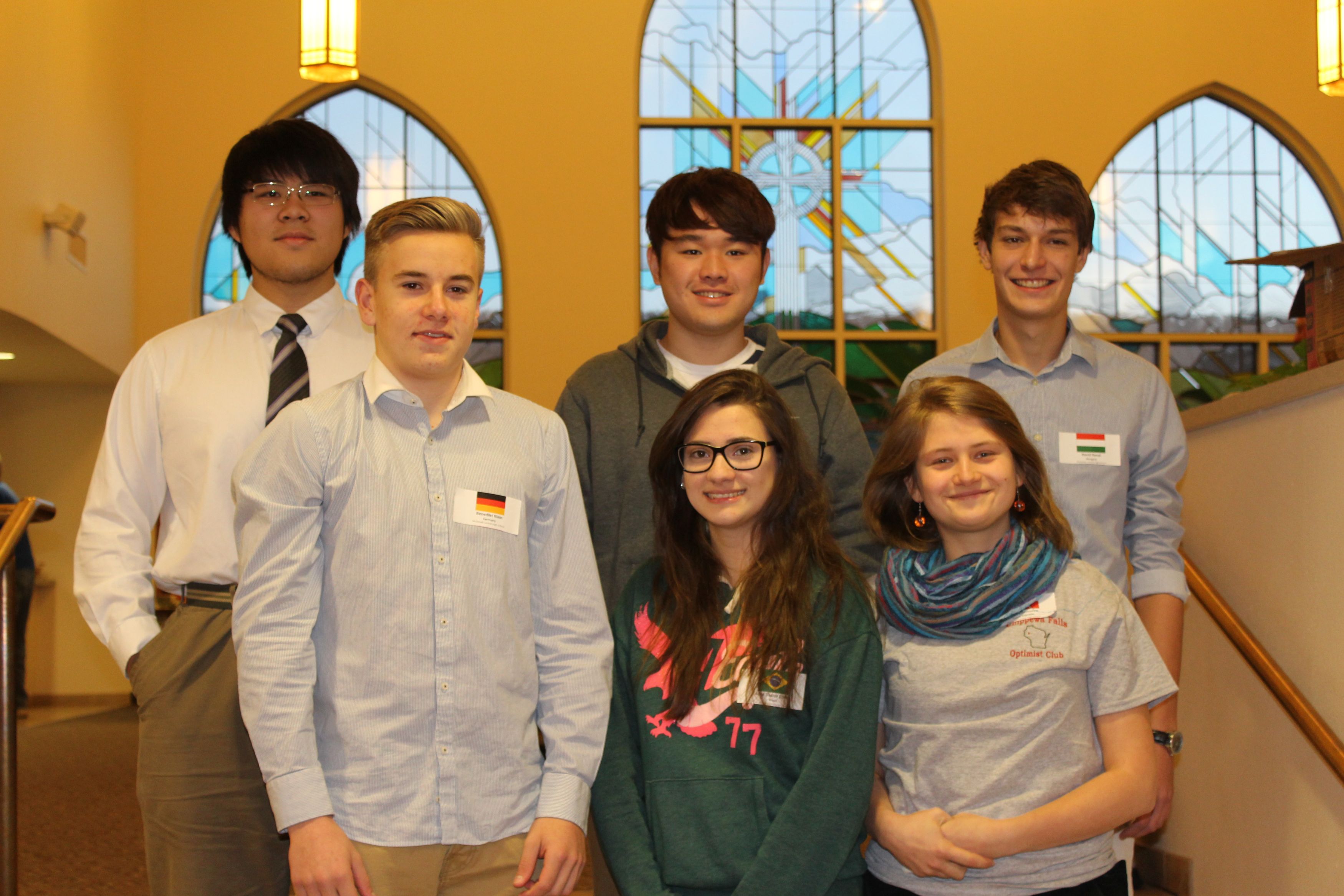 Our international student contact is Mr. James Schlauderaff who oversees all international students at McDonell Central Catholic High School. Our school counselor works closely with each international student and their family as they proceed through the application process, the enrollment process, the I-20 process, and helps to coordinate the student's arrival in the United States. Mr. Schlauderaff works with the students with activities and intergrading them into American culture.
This process allows the school counselor and Mr. Shlauderaff the opportunity to get to know each student. Upon arrival in Chippewa Falls, Wisconsin, the student will already have made an important connection and will have a friend waiting to greet them when coming off the airplane. McDonell Central Catholic High School understands that sending a student to a new country is a big commitment on behalf of the family, and we are dedicated to ensuring that all high school resources are available to help each student during their initial transitional phase and throughout their student career at the high school. Students and their educational experience is, and will always be, the number one priority at McDonell Central Catholic High School!

McDonell Central Catholic High School is recognized by the Student Exchange and Visitor program (SEVP) as a SEVIS approved school. We have the authorization to issue the I-20 forms to our international students so that they may obtain their F-1 student visa.
How to Apply

Step 1:
To apply successfully each potential student must complete the following:

Parent Statement
Student Statement
Request for Grades Form
Confidential Financial Statement
Recommendation Forms
Provide score from either the iBT, TOEFL or SLEP English proficiency exam
Step 2:
Schedule a SKYPE interview with the admissions team Email

Upon acceptance into McDonell Central Catholic High School, the student will receive an enrollment contract which the student will need to complete and return along with the registration fee. Once this has been received the I-20 process can begin so that the international student may obtain his/her F-1 student visa.

Please Note: Applicants from the People's Republic of China, please contact the Cambridge Institute for more information in Chinese, as well as assistance in processing your application. You may contact Cambridge Institute by email.